Richard Poole, D.M.D.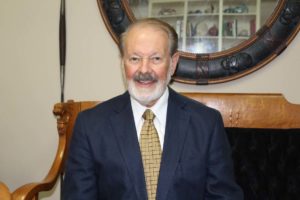 Dr. Richard Poole has been providing dental care for over 30 years. His dedication to his practice, along with being a pioneer in the field of cosmetic dentistry, is shown in the many smiles he has helped to create. Dr. Poole is focused on providing outstanding care and continuously seeks to refine his specialty through continuing his education.
He is dedicated to serving his field through memberships including:
The Sleep Medicine Network
Pierre Fauchard Honorary Society
Mississippi Dental Association
Fourth District Dental Society, Past President
Jackson Dental Study Club, Past President
Louisiana Chapter of the American Academy of Cosmetic Dentistry
Dr. Poole has taken a hands-on approach throughout his entire career. He has served as a clinical instructor at the University of Mississippi School of Dentistry lecturing to his peers and students. In addition, Dr. Poole has served multiple terms on the Admissions Committee for the University of Mississippi School of Dentistry.
He has also traveled throughout the U. S. for public speaking events about cosmetic dentistry and practice administration. Dr. Poole has also published works in leading dental journals on both tooth fractures and cosmetic dentistry. His travels have also lead him to donating his skills to under privileged individuals abroad with Christian health ministries. He has served on the Board of Directors of the Salt & Light Ministries, a non-profit Christian-based organization that brings medical, dental, housing and missionary services to Honduras.
When he is not donating his time as a dentist he spends his time mentoring young boys and enjoying the outdoors by being an active scout leader with the Boy Scouts of America. Dr. Poole enjoys restoring and driving antique automobiles, and belongs to a number of clubs that share is enthusiasm.
Antique Vehicle Club of Mississippi
Magnolia State Model T Ford Club
English Motoring Club of Mississippi