Lance Dillon, D.M.D, M.S.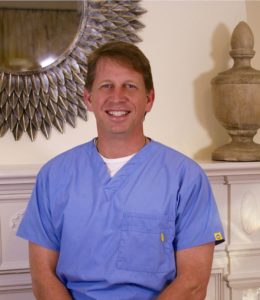 Lance D. Dillon, D.M.D., M.S. was born in Luling, Louisiana and raised in Vicksburg, MS. With a B.S. in Biological Engineering from Mississippi State, he was recruited to the University of Mississippi Medical Center Division of Biomaterials. At UMMC, he teamed up with other engineers, scientist and doctors to develop new orthopedic and dental implant materials. While finishing his master's degree in Biological Engineering, and concentrating on dental research, he chose to pursue a degree in Dental Medicine at UMMC.
Dr. Dillon, a speaker and clinician representing UMC and Madison Family Dentistry, lectures on topics such as: Dental Materials and Cosmetic Dentistry and is credited as a contributor to numerous dental articles, orthopedic/dental journals, and book chapters. He also uses his engineering background as a consultant to several dental manufacturers.
Credentials
2016 completed course work in SPEAR Education for Facially Generated Treatment Planning
1996-2000 Doctor of Dental Medicine, UMMC School of Dentistry, Jackson, MS
1990-1994 M.S. in Biological Engineering, MSU/UMMC
1986-1989 B.S. in Biological Engineering, MSU
Former Assistant Professor, UMC School of Dentistry, fixed prosthodontics
Adjunct Faculty, Hinds Community College Dental Assisting Program Fellow
Fellow Pierre Fauchard Academy
Professional Memberships
SPEAR Education Faculty Club
Mississippi Academy of Cosmetic Dentistry, Founder and President
American Academy of Cosmetic Dentistry, Member
American Dental Association, Member
Mississippi Dental Society, Member
Pierre Fauchard Academy
Academy of General Dentistry
Among some of his honors and community involvement include: But God Ministries in Jonestown MS – Volunteer Dentist, Mississippi Business Journal's Top 40 under 40, Madison the City Chamber of Commerce Board Of Directors, Teaching Award, Hembree Honor Society at UMC Dental School and a Member of Broadmoor Baptist Church in Madison, MS.
His interests are hunting, fishing, motorcycling and most of all spending time with his wife, Teresa, son Austin and daughter Aubree.